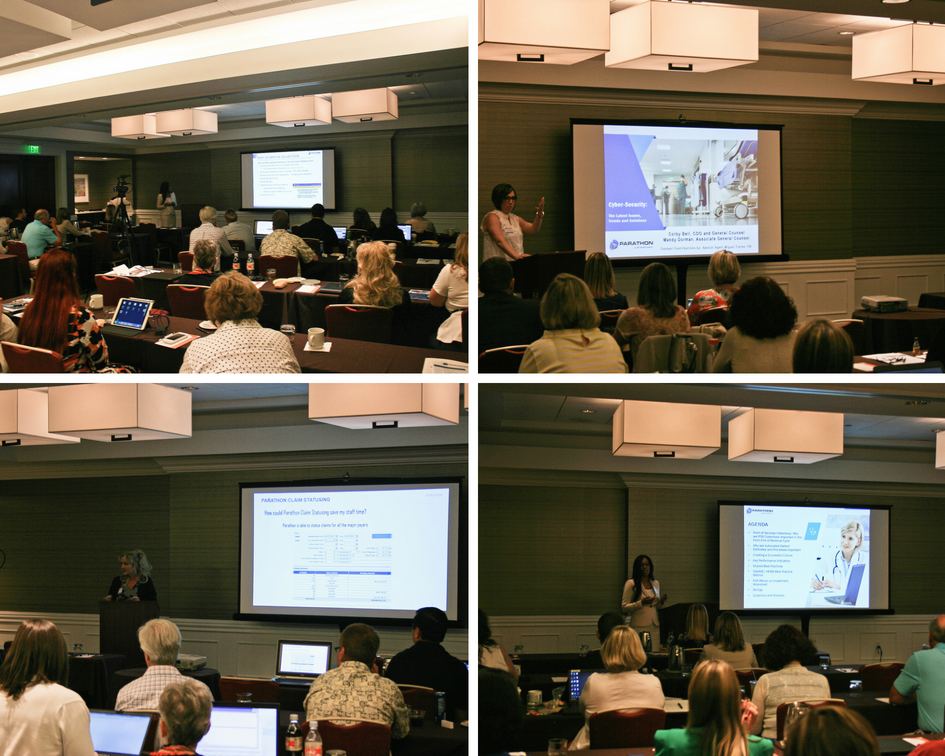 Attending conferences can be hit or miss. Often, schedules are packed with a variety of speakers and topics, only some of which relate to the individuals who attend. At Parathon, we strive to create an annual meeting that fills the entire agenda with relevant topics, no matter the type of hospital or health system you hail from.
In planning this year's summit, we knew who we wanted as our keynote speakers. Edna Buffington, Vice President of Patient Financial Services, is a personal friend and an industry veteran with more than 20 years experience. Tony Herbert has been a Parathon client for almost 3 decades. With the combination of Edna and Tony, we were destined for attendee satisfaction. While Edna could speak to trends in the industry and identify areas of opportunity in revenue cycle in more general terms, Tony was able to get into specifics of how Parathon supports a strong revenue cycle strategy and shared examples of how his facility was able to use our product.
As sponsors of the conference, we feel it is important to update our clients and attendees about advances we have made in our product. More importantly, however, we strive empower attendees to make changes in their organizations that will have a meaningful impact on their bottom lines. We believe this year we accomplished both, and the feedback we have gotten so gar supports this.
We are already making plans for the 2019 Summit. If you are interested in attending or have ideas for topics you would like to hear at next year's conference, please reach out to me at jgibson@parathon.com